Home Opens: What To Consider
Prior to 'hitting the market' your Real Estate agent will discuss the marketing strategy best suited to your property.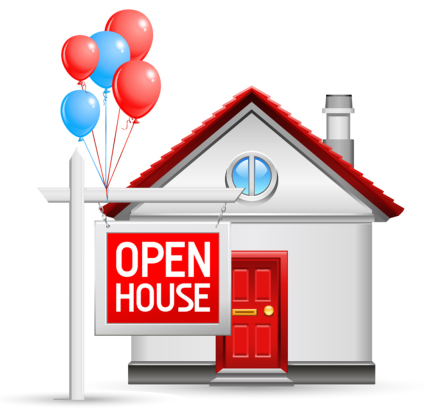 This will include a variety of different avenues of which may include; outdoor signage, the agent's database of potential buyers, online & paper advertising, social media and holding home opens.
Why Should I Have Home Opens?
A weekend Home Open has come to be the expected thing from buyers in Western Australia. Gone are the days when a buyer would sit down with a Sales Representative to discuss their ideal property, leaving it to the Sales Rep to find properties to view. Now buyers are completing online research, picking out their 'top views' and then heading out on the weekend to view these homes themselves, either with the idea to purchase, or to build their own knowledge of the market.
In some cases, agents prefer not to hold home opens and instead arrange private viewings for the more serious inquirer, however most feel a home open attracts the widest potential buyer base, which is particularly helpful when market conditions are subdued.
Home Opens Allow An Opportunity To Receive Feedback
Home opens are the quickest way to get honest feedback from potential purchaser's on things such as price, presentation and the effectiveness of your marketing campaign.
Your Sales Representative will follow up all Home Open attendees to gain their feedback and most people will not hesitate to comment on the property, offering their opinion on the asking price and appeal.
This feedback will then give you knowledge on the current potential buyers looking at your property, the way the home presents and will allow you to make informed decisions on your asking price and future marketing of the property. The information you receive can also make you aware of any quick or minor changes that need to be made to the presentation of the home.
Presentation Is The Key
Of course first impressions are important so you will need to ensure your home is clean and tidy. Remember to allow in as much natural light and fresh air as you can and that the temperature inside the property is comfortable.
Removing personal items/pictures and adding in some fresh flowers can really help the buyer connect better with the home. You can easily replace your personal photos with framed pictures at a small cost – it is amazing how much styling/décor you can get to transform the look of a home for only a few hundred dollars!
It is also good to ensure your home has a pleasant smell, but make sure it isn't an overpowering scent. You can purchase some scented candles to place around the home, or use an oil diffuser, or even bake some bread just prior to the Home Open!
If you have any queries, give Kate a call on 08 9791 2722 as she is always happy to assist.