Clarity Conveyancing offers a comprehensive range of conveyancing services across residential and commercial, sub-divisions and title services.
Why use a settlement agent?
When you are buying a property, it is necessary for all the paperwork to be completed and all the promises fulfilled in the contract for the sale of the property. Such work is known as conveyancing. You can employ a licensed settlement agent to attend to all these details on your behalf.
It is a good time to think about employing a settlement agent when you make the decision to start looking at properties.
With an eye for detail and commitment to great service, we make the property settlement process transparent and rewarding for both buyers and sellers.
Our team
Clarity Conveyancing is led by Kate Neaves, a passionate and committed property specialist who is dedicated to giving first class service to her clients. As a completely independent settlement agent, her top priority is you.
Conveyancing is the legwork to make sure the promises in the contract are carried out.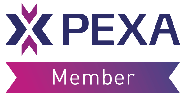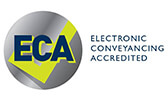 Client Testimonials
"As a local finance broker in the region I have worked personally with Kate on close to 50 settlements now, as well as many other settlement agents in the area. From my own experience, Kate consistently performs above expectations and to this day is the best conveyancer that I have had the pleasure of working with. If you want to ensure that you have a stress and worry free settlement, clear and regular communication, along with superb professionalism every step of the way, Kate Neaves at Clarity Conveyancing is the only person you should be speaking with!"

"We would not recommend any other settlement agent other than Kate. For first time buyers, she explained everything whenever we needed and made time when we needed it. Such a simple and easy process when utilising Kate's skills. Thank you Kate!"

" I am so impressed with the service Kate and her team gave me when purchasing my house recently. They went above and beyond with everything. Thank you Clarity team. You have been brilliant to deal with and I have no hesitations to recommend you to future clients."
When you choose Clarity Conveyancing you will be getting the person behind the name,
Kate Neaves. I will be dealing with your settlement from the beginning to the end.
Peace of Mind.
Contact Us
Whether you're buying or selling a home, land or investment property, Clarity Conveyancing has the expertise to assist you throughout the process.
Contact Kate at Clarity Conveyancing today on 08 9791 2722.