Selecting A Settlement Agent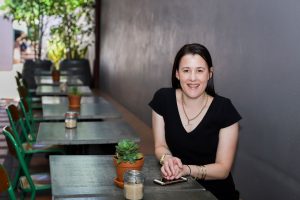 Buying or selling a property is as they say, 'One of the most stressful things in someone's life'. Therefore you need to ensure the people you chose to work with you throughout the process are the best and most suitable to your individual needs.
Here at Clarity Conveyancing we genuinely care for each and every client we deal with. This allows us to then treat each transaction individually in its own right.  If your shopping around in selecting a Settlement Agent we hope the below tips will assist you in your decision.
COMMUNICATION
Do you prefer email only contact, have work commitments that mean you can only speak out of normal business hours or do you work away and only have small windows for face to face appointments? However you want to be contacted needs to be a consideration when selecting who will settle your property. Make sure that the Conveyancer you nominate will communicate with you, how best suits your needs.
You will also need to consider if the Conveyancer will communicate effectively with your Real Estate Agent/Finance Broker/Banker. You need to know that the lines of communication are open between all parties that are working on the sale/purchase for you.
EXPERIENCE – Who Will Be Working On Your File?
Find out if a qualified Conveyancer will be handling your settlement. Or will the day to day work be handled by a junior office person? How much experience does this person have?
Conveyancing is not black and white and new and challenging situations can often appear! Therefore you need to know that the person handling your settlement has the experience to manage, or even foresee these situations to achieve the best possible outcomes for you.
DO THEY PUT THEMSELVES THROUGH REGULAR TRAINING?
Settlement agents are required to hold a current licence and a triennial certificate under the Settlement Agents Act 1981. They must also have professional indemnity insurance, maintain an annually audited trust account and participate in Compulsory Professional Development (CPD) each year.
Conveyancers can though, do training over and above the required CPD learning. For example, if the Conveyancer is a member of the AICWA (Australian Institute of Conveyancers WA) they can become a Certified Practising Conveyancer by completing additional training each year.
As an AICWA member they also need to abide by a strict set of rules designed to ensure the highest level of professional and ethical Conveyancing standards.
TESTIMONIALS AND REVIEWS
There is no-one better than a past client to give you honest feedback on a business or service provided to them. Therefore do some research and make sure past clients speak well of the company and would recommend or use them again. However, don't just trust the testimonials a company publishes on their website, consider doing your own research! Check social media or google reviews for some real honest feedback directly from the client. Ensure you really read the testimonial or review used, to check that the testimonial is actually from a client with a personal experience! You want to make sure the review you are reading is from someone who has actually experienced first-hand the settlement process with that company, not a friend or business associate of the company!
CLARITY CONVEYANCING
At Clarity Conveyancing your file will be overseen by our Managing Director Kate Neaves, a member of the AICWA and a Certified Practising Conveyancer. Kate prides herself on the relationship she builds with every single one of our clients. Wherever possible, Kate will be your first contact at the start of our appointment to act and the final call upon the settlement of the property.
Having worked in the industry for 15 years, Kate has a great working relationship with many Sales Representatives, Financiers and other Conveyancers.
We can assure you that when you nominate Clarity Conveyancing to settle your property you will be in the best possible hands.
To discuss your Conveyancing needs call Kate @ Clarity on 9791 2722.